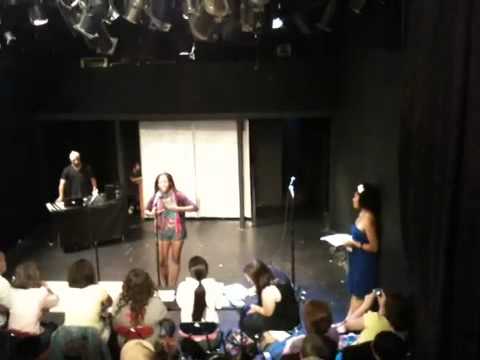 WordPlay Teen Writing Project builds literary culture and community among diverse teens through poetry workshops, spoken word events, publications  and educator resources. We teach the craft of poetry and self-expression to teens and create spaces where civic voices  can be amplified
2010-2011 Partner School Residency application here: Residency Application
DONATIONS!!! If you would like to make a donation to the on-going work of the WordPlay Teen Writing Project or the Big Buddy Program, click

here

.
Check out the WordPlay's event calendar
WordPlay Baton Rouge project is part of the Big Buddy Program:
A fundamental challenge facing many communities is how to support those children who are economically, educationally, or emotionally disadvantaged. We believe that at the Big Buddy Program we create an opportunity for the community as a whole to help – and helped we have.
Friend us on:
WordPlay is made possible by the generous support of  United Way, the Huey and Angelina Wilson Foundation, our various partner schools  and many other individuals and organizations that support the ongoing work of the Big Buddy Program.